A Complete Guide To Virtual Assistant Outsourcing
Virtual Assistant Outsourcing
The real estate business environment has become more advanced, competitive, and demanding. Companies constantly walk a tight rope trying to balance
costs versus the actual profits from the resources injected in every decision to be made. Cost-cutting is the biggest way to remain competitive in today's
market, this is why keeping all business processes in-house might not be the best decision for the future of any business.
So how do you keep all vital business processes alive but not in-house, all while cutting costs and turning a profit? One simple answer, outsourcing. Many businesses have turned to this business process in a bid to trim their costs while excelling their business. Outsourcing has evolved over the years to become one of the most used business strategies for several reputable businesses in the USA. GE, Citibank, Boeing, and many others have turned to outsource. 
This has seen Small Medium Businesses (SMB) particularly real estate companies are adopting outsourcing as a powerful business strategy. Businesses can outsource any element of their business from the front desk to accounting at a fraction of the cost of having a full-time individual in the office. Businesses at any level are attracted to this business process due to the cost-saving, wider choice in staffing, exceptional turnaround time on tasks due to time zone differences, and many other benefits. 
In this guide, we aim to enlighten the reader on the specifics, benefits, and ease of Virtual assistant outsourcing, what you stand to benefit from outsourcing
trends, and the many factors one needs to consider before outsourcing.
Simply put, outsourcing is the use of a third-party company to complement, assist or completely handle certain tasks in your organization. This practice is common;
WHY OUTSOURCE VIRTUAL ASSISTANTS?
Outsourcing has many a benefit for real estate businesses, the great part is It works for all businesses established or starting up. Besides the costs savings, there are several other benefits to the business. Let's take a look at some of them.
Outsourcing has been proven to save your real estate business up to 70% on existing staffing costs and overheads. With outsourcing, you are eliminating costs on office space, machinery, benefits, transport, and possible absences. Add those up and they amount to a pretty penny saved.
Outsourcing offers a level of staffing flexibility, unlike any other business option. Outsourcing allows you to hire anyone across the globe. In addition, you can hire at any time and terminate when you feel you no longer need the outsourced help. though we feel once you have experienced the efficiency of a virtual team member termination will not be an option.
Dedicate resources where they are most needed.
With the competition working overtime to surpass you, you need to make sure you are not stretched too thin. When you outsource you get an extra hand that your firm needs, this makes sure you have the much-needed time to take on more listings, manage more properties, leasing, and developments.
Dedicate resources where they are most needed.
Outsourcing makes some of the most experienced and trained team members available to your organization. Over the years most virtual team members have grown in the real estate business and can offer this expertise at a fraction of what a sit-in expert would charge.
The advantage of time differences
The time difference between the United States and Africa makes it favourable to have a virtual assistant for your business. The overlapping time between the USA and Sub-Saharan Africa makes sure that your virtual team member can attend meetings with you and keep your business running after
your would-be closing hours.
Virtual assistants provide support for: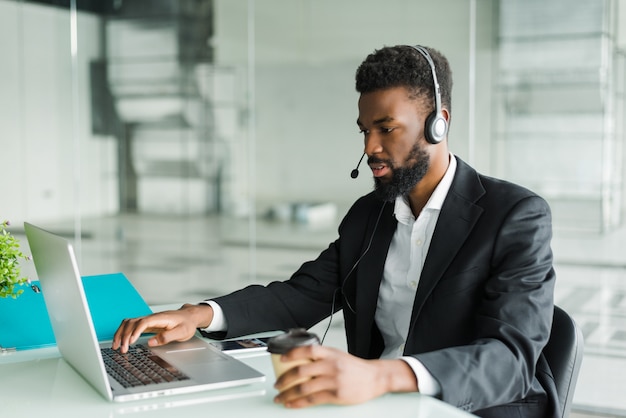 •Payroll administration that provides full oversight of all your payroll processing.
• Provide real-time dashboards, enable you to analyze your financial data
• Monthly financial reports.
• Accounting Assistant
• Accounting Manager
• Accounts Payable Officer
• Accounts Receivable Analyst
• Book Keeping
• Business Finance Manager
• Collections Credit Manager
• Data Management
• Financial Analyst
• Senior Accounts Payable
WHY VIRTUAL ASSISTANT OUTSOURCING FROM SUPPORTREALTY?
Taking on a virtual team member is a must-do for any real estate agency that is looking to grow while saving a tonne on expenses. If you are looking for a full-proof solution to save your business on time and help your team focus on the most demanding tasks then getting outsourcing virtual team members is a must-do. SupportRealty has gone above and beyond to give you an outsourcing experience unlike any known in the business. We have taken away all the undesirable elements of outsourcing and countered them with services that will help our clients and grow their businesses. 
You pick your team member
While SupporRealty takes care of all the selection processes when it comes to resumes for potential
candidates, we allow you to talk to them in person and choose who you think best fits the requirements of your post and the character associated with your practice.
Through the use of online communication applications like zoom, you can keep in touch with your team member at all times. This also makes it easier for you to monitor whatever progress they have done or make changes in real-time. SupportRealty offices in Africa are based in Harare Zimbabwe which has good telecommunications so efficient communication is guaranteed.
We give you a dedicated team member that will work "with" you at and all times and "for" your firm only. This means he or she becomes part of your team and is on call whenever you so need them. This helps develop trust and character as well as a lasting relationship between you and your virtual team member.
To grow your business, you need to have the right team members with the right attitude to see and follow your business trajectory. When you partner with SupportRealtior you are not only getting a virtual assistant, you are getting a dedicated business partner who is as passionate about your business as you are.
Outsourcing Virtual team members allow you to gain the one asset money can buy, time. With this time business growth that proved impossible before is now made easier as you have one or several experts taking on the heavy lifting while you focus on growth. SupportRealty offers a wide range of customizable services, that include virtual customer service, graphic design, digital marketing, bookkeeping, and accounting to mention but a few
Audio, Video & Multimedia
Rich media draws attention to your listings, and your marketing virtual assistant will assist you in producing and maintaining everything necessary to present your listings to the largest possible audience of buyers and sellers.
The real estate industry relies on various marketing channels. Virtual assistant outsourcing ensures that you get an expert that will ensure your brand is well exposed to the right audience using the best channels. With the added manpower, your company website, MLS, Craigslist, listing portals, and other online avenues are properly catered to, and potential clients are properly engaged.
Virtual assistants save you time by researching and crafting the best social media content to keep your audience in the loop by updating and maintaining your social media accounts. Reach a wider audience with engaging content, such as blogging and announcements about listings, activities, presentations, and other essential news items.
The relationship between you and your clients needs constant naturing and attention. Virtual assistants make it easier to give the best customer experience. Virtual assistants can help potential customers from the point of entry to closing a deal. Be it online communication or the ever-reliable
telephone call you are guaranteed a great experience for your clients.
Bookkeeping and accounting
Bookkeeping and accounting virtual assistants can help your business leverage the advantage of online accounting software. With virtual accounting and bookkeeping services, you have the peace of mind that allows you to concentrate on selling and interacting with your clients whilst we focus on all the company processes that take up time and useful resources.

Your clients needn't wonder what is in store for them as they deal with your organization. With a skilled virtual assistant, your clients are walked through all the necessary documentation to make sure that your deals are closed as quickly and efficiently as possible.
In addition, your outsourced virtual assistant manages communication between you and the client the whole time the deal is being processed to the point of signing. As the influx of work rolls in virtual assistants can Screen incoming calls and emails, maintain your schedules, run reports, update your CRM, and assist you with event planning and travel plans, among other administrative tasks. This means you and your team can focus on the main tasks of the day knowing that the bulk of the background processes have been taken care of.
Your business needs as much managing as your clients do. Virtual assistants make the load lighter in both areas so that you can better steer your firm in its intended direction. As administrative support, virtual assistants can screen incoming calls and emails, maintain your schedules, run reports, update your CRM, and assist you with event planning and travel plans, among other administrative tasks. Get more time, get more savings, close more deals.
Enhance your client services with affordable virtual assistants with customer service training and interpersonal skills. Your clients must be treated with care and every detail of their experience turned into an exceptional experience with SupportRealty.
Enhance your client services with affordable virtual assistants with customer service training and interpersonal skills. Your clients must be treated with care and every detail of their experience turned into an exceptional experience with SupportRealty.